You'll have to wait a bit longer for a first glimpse of the PlayStation 5.
Sony postponed the planned June 4 reveal event on Monday, just a few days ahead of what would've likely been a blockbuster slate of hardware and game reveals. The reason, of course, is the ongoing protests following the death of George Floyd on May 25.
Sony made an announcement about the change in a tweeted statement:
"While we understand gamers worldwide are excited to see PS5 games, we do not feel that right now is a time for celebration and for now, we want to stand back and allow more important voices to be heard," the twitter post reads.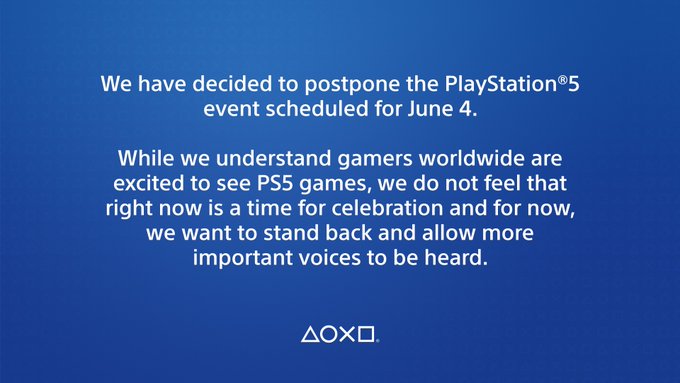 The postponement came a few hours after Sony weighed in on the ongoing protests against police brutality and racial injustice. It's one of many brand-issued statements that have voiced support for equality in a general sense.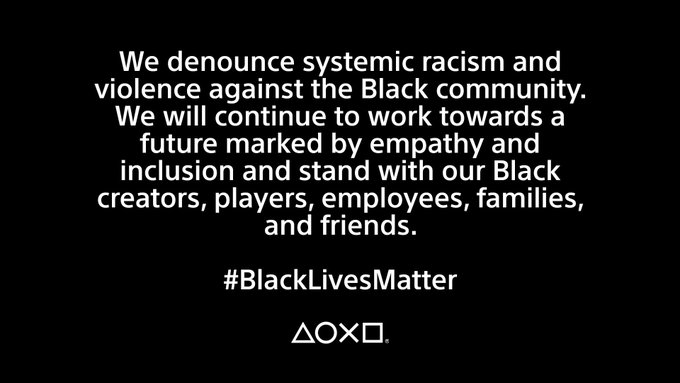 But postponing the PS5 reveal does carry a big cost for Sony, which now has to find a new date for the reveal in the midst of a summer that is crowded with scheduled streams to make up for the trade show cancellations as a result of Covid – 19.